Thanksgiving is only 2 weeks away! Are you prepared? Whether you are hosting Thanksgiving at your house this year or just being a guest, you'll need to contribute something. Here is a delicious, easy-to-make recipe with great portable packaging as an added bonus for guests to take any leftovers home.
Here's what you'll need:
1. 1 brownie mix box + the ingredients needed for the brownies
2. mini graham cracker pie crusts (3 packages of 6 for family size brownie mix)
3. mini marshmallows
4. chocolate chips
5. crushed graham crackers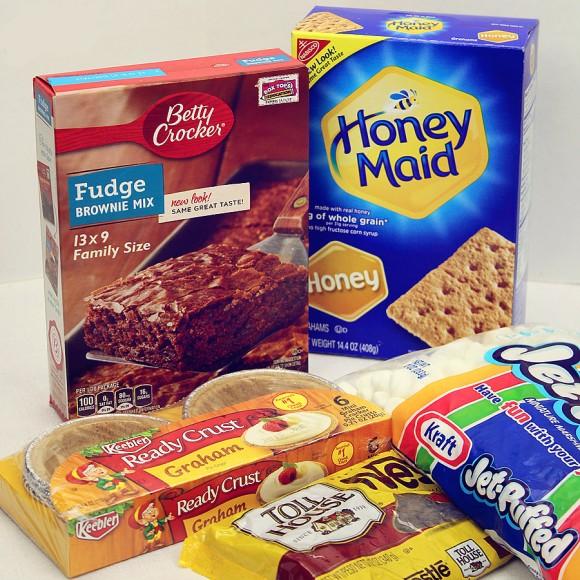 Let's get started:
Step 1: Prepare the brownie mix and preheat oven to 350 degrees.
Step 2: Fill the mini graham cracker crusts with 2 tablespoons brownie batter.
Step 3: Top with a handful of mini marshmallows, chocolate chips and crushed graham crackers.
Step 4: Bake for 24-28 minutes. Remove from the oven and add several more mini marshmallows. Place back in the oven to bake until marshmallows are slightly toasted.