Zuo Modern is a California based corporation that sells cool innovative products that are unique to the furniture market at affordable prices. Combining style, quality, and affordability, Zuo Modern offers solutions for every type of home. With such stylish designs, I couldn't help but want to know more!
1. How did Zuo Modern get started? What is your backstory?
10 years ago Luis Ruesga and Steve Poon; 2 visionaries in the industry came together with the idea to create contemporary designs for modern spaces. Both Luis and Steve having worked in the furniture industry for years, began Zuo Modern. Sharing the day to day business operations, Steve and Luis oversaw the growth of Zuo from a small company into a multi-million dollar corporation. Over the last 10 years Zuo Modern has expanded its offerings to now have 4 diverse collections. MODERN, PURE, VIVE, and ERA lines provide collections for every retailer or designer to sell, and every consumer to enjoy.

Zuo's "Modern" collection embraces all trends; bright vibrant colors and unique blended fabrics for contemporary modern styling for fashionable living rooms, dining rooms or the office. Glass and chrome are just as much at home as the Mid Century warm woods. Our new Mid Century looking bedroom collection is the stunning example of incorporating Modern design while still harmonizing warm walnut woods.

Our "Pure" collection encompasses our floor, table and ceiling lighting series; with influences and styles that support rustic, traditional and more modern homes. Included are accents ranging from wall art, mirrors and accent furniture for every passion or fashion.

Zuo's "Vive" collection is our comprehensive and revolutionary outdoor product line. Highly durable materials such as UV guarded resins, galvanized aluminum, and weather protective outdoor fabric are the foundations for Zuo's second biggest selling collection and today's most popular new room, the outdoors! Whether the application is residential or hospitality in nature; Zuo's Vive line has vibrant color and amazing style, while still offering unbeatable prices.

Lastly our "Era" collection is an homage to French Provencal, British Antiquity, and the Industrial chic. From upholstery, antique bar & dining and case-goods, and our new office introductions. Our Era line is the perfect accent to any room in your home. Whether adding a small splash of another era or recreating a full statement of history in design!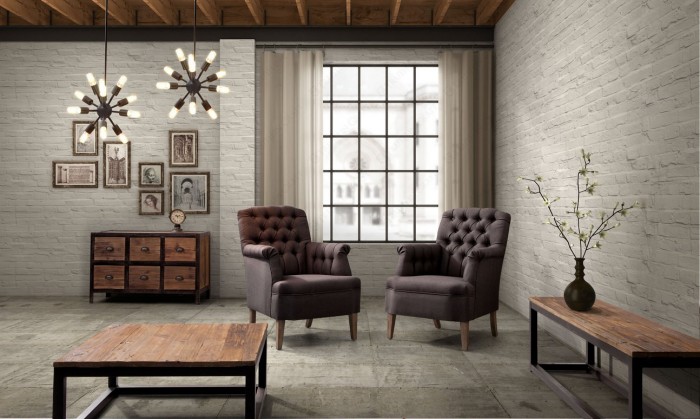 2. What do you feel makes Zuo Modern different from other furniture distributors?
Zuo makes fashionable furniture affordable; to any demographic. More than ever, Zuo wants to offer our customers bold looks that fit any application; dining, living, bedroom; furniture for homes to offices, restaurants or a variety of commercial spaces. Zuo is proud to stock and sell cool, innovative and inventive products that are unique to the furniture market. Concisely, Zuo has a ten year history of changing restaurants, offices, hotels, and most importantly, private residences across the globe!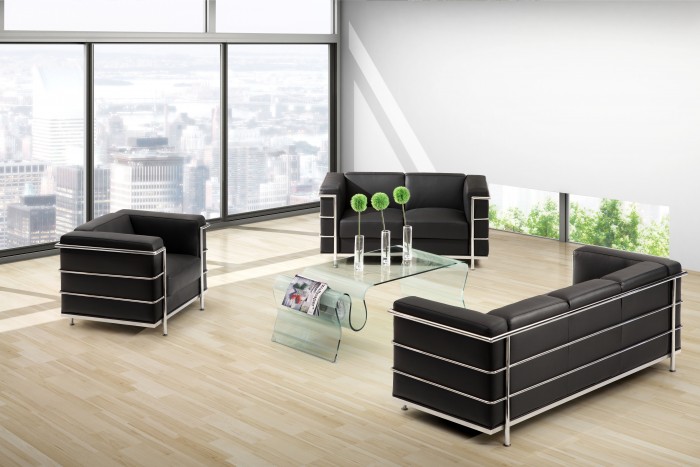 3. What is the company culture like at Zuo Modern?
Our office and staff has a casual, relaxed atmosphere while still being professional. We strive to give great customer service to every account or consumer we encounter. From upper management, to our 35 + Sales Representatives, our customer service department or warehouse staff, Zuo is really a family run business that truly cares about each and every member.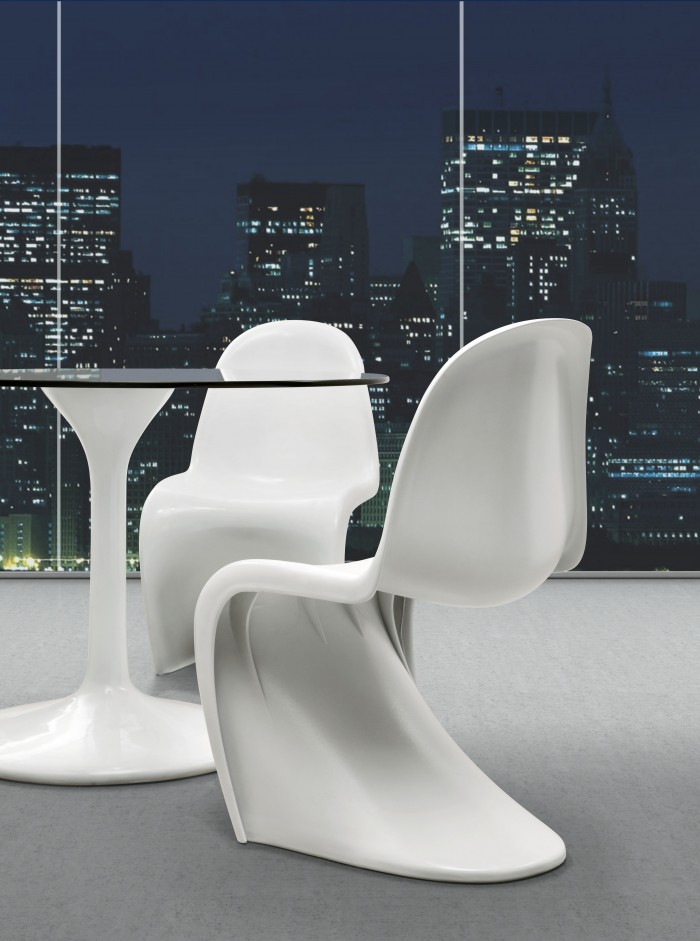 4. What have you personally learned working with Zuo?
With the ever changing and competitive industry, Zuo has continued to create innovative and distinctive designs that sell in any market. We truly are a one stop shop. Modern to Industrial, Zuo continues the classic reinvention by adding our unique interpretations to traditional styles: Zuo offers furniture as fashion from floor to ceiling.

I have learned that regardless of whether you are a small company or large retailer, new start-up or an established web brand, we will partner with you while providing the tools our customers need to grow their furniture business.
 5. What was one of Zuo's proudest moments?
HP Market 2014 Zuo Modern celebrated its 10 Year Anniversary! Celebrating 10 years of continuing to prosper in this ever changing and competitive industry.
 6. Quick- recommend one product to us!
I suggest our new 2015 : Elio in Rose Gold. This Elio chair is a Zuo Modern best seller and is now being introduced in a Rose Gold and Copper looking finish. Stock is in transit now- Due mid Dec 2014!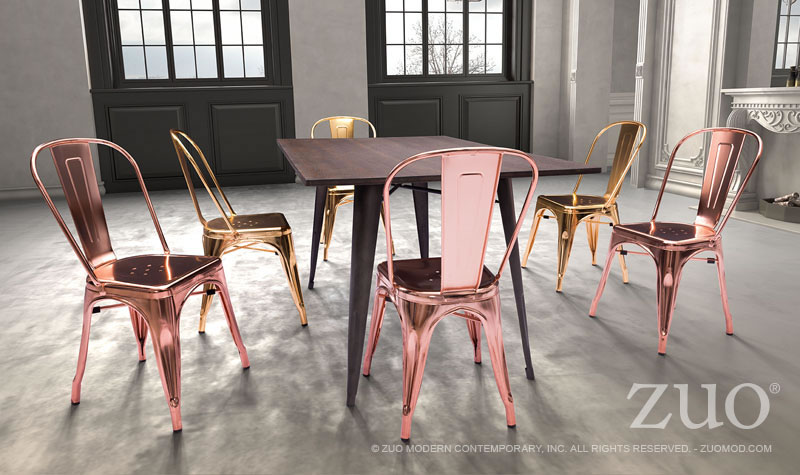 A special thank you to Zuo Modern for taking the time to answer my questions!