It takes a certain amount of imagination to create the perfect outdoor dinner party. Simply setting up a table & chairs is passé, nowadays it's all about making an impression. Summer is here, so it's time to host an unforgettable outdoor party!
To make your outdoor event special, you need to go the extra mile. Adding a personal touch is the perfect way to showcase your creativity & inspire your guests. Fortunately, you don't have to break the bank to impress your friends. We have come up with a few simple tricks that will make your outdoor dinner party legendary. So prepare to steal the show with these unique additions!
Outdoor Dinner Party Essentials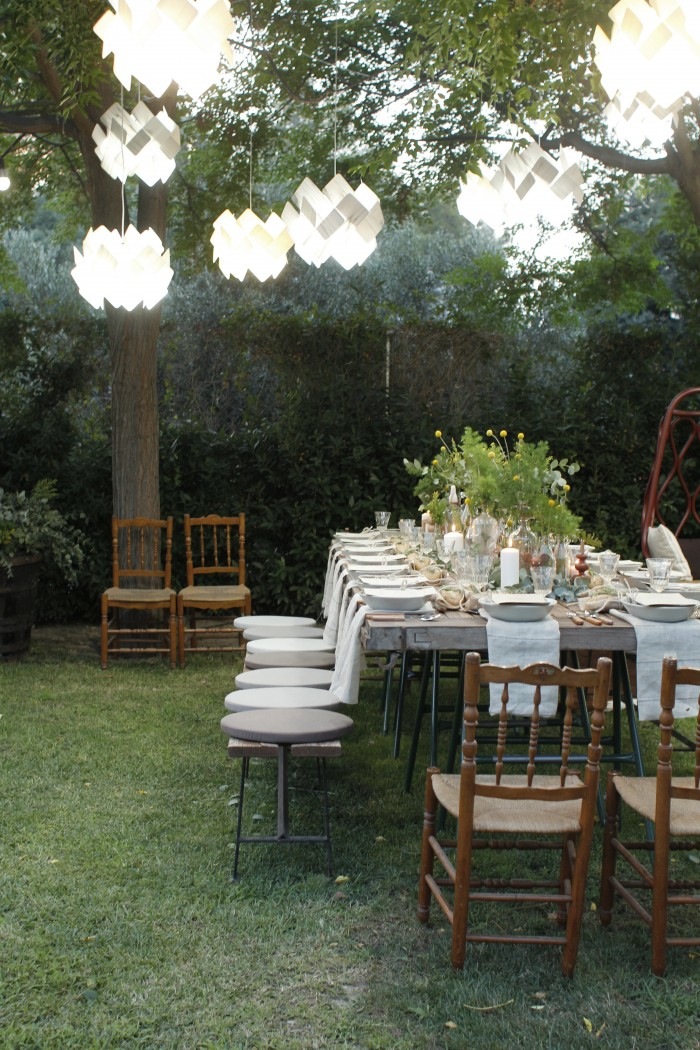 Lanterns – Even though Halloween is far away, its time to bring out the lanterns. Take your event to the next level with a few extension cords & unique designs. Hang them from trees to create an intimate setting for your backyard bash.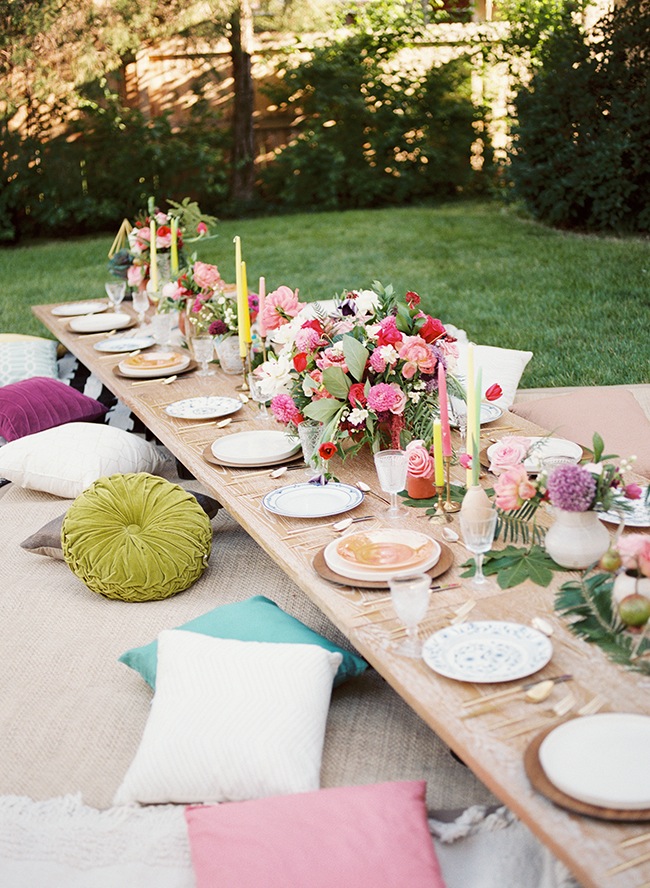 Low Tables – Getting close to nature has never been more enjoyable with low tables. It lets people sit on cushions & relax in ways that they never could imagine indoors. You can rent a low table or create one yourself with a long piece of plywood set on cinderblocks. Drape something over it & it's ready to go!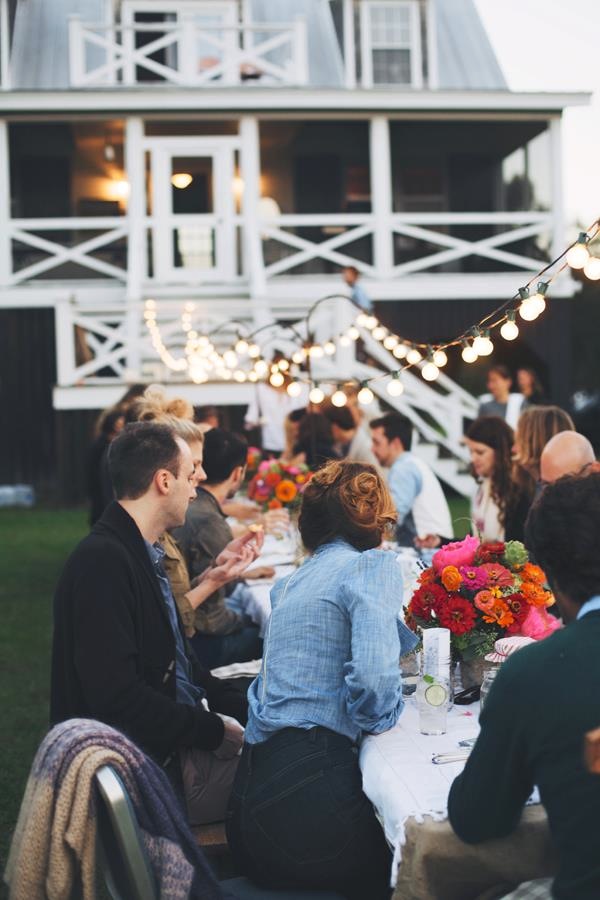 Extra Lights – Line your table with lights to add an extra spark to your get-together.  You can use old Christmas lights or buy a color that fits your theme. Either way this will artfully illuminate your party & add seductive overtones.