One of the greatest things to come from the internet is online shopping. Whether you are buying or browsing, there is a great satisfaction achieved from putting items in your virtual cart.
Over the years it has become increasingly easy and enticing to cyber-shop. There's a wide range of options at your disposal, shipping is cheap (sometimes free), returns are seemingly easy, and there is always a sale. And the best bonus is the ability to do it all while lounging on your *shameless plug* Brooke Sofa.
However, the biggest "pro" of online shopping is also its biggest con: it is virtual. You can't try anything out, touch anything, see it in person, or receive face-to-face customer service. And, do we really need to point out the many horror stories of seeing it online versus receiving it in person? With that being said, we are going to help you sift your way through the virtues of online shopping. Whether this is your first time buying furniture online or your 12th, check out the 10 things to look for when placing an online order.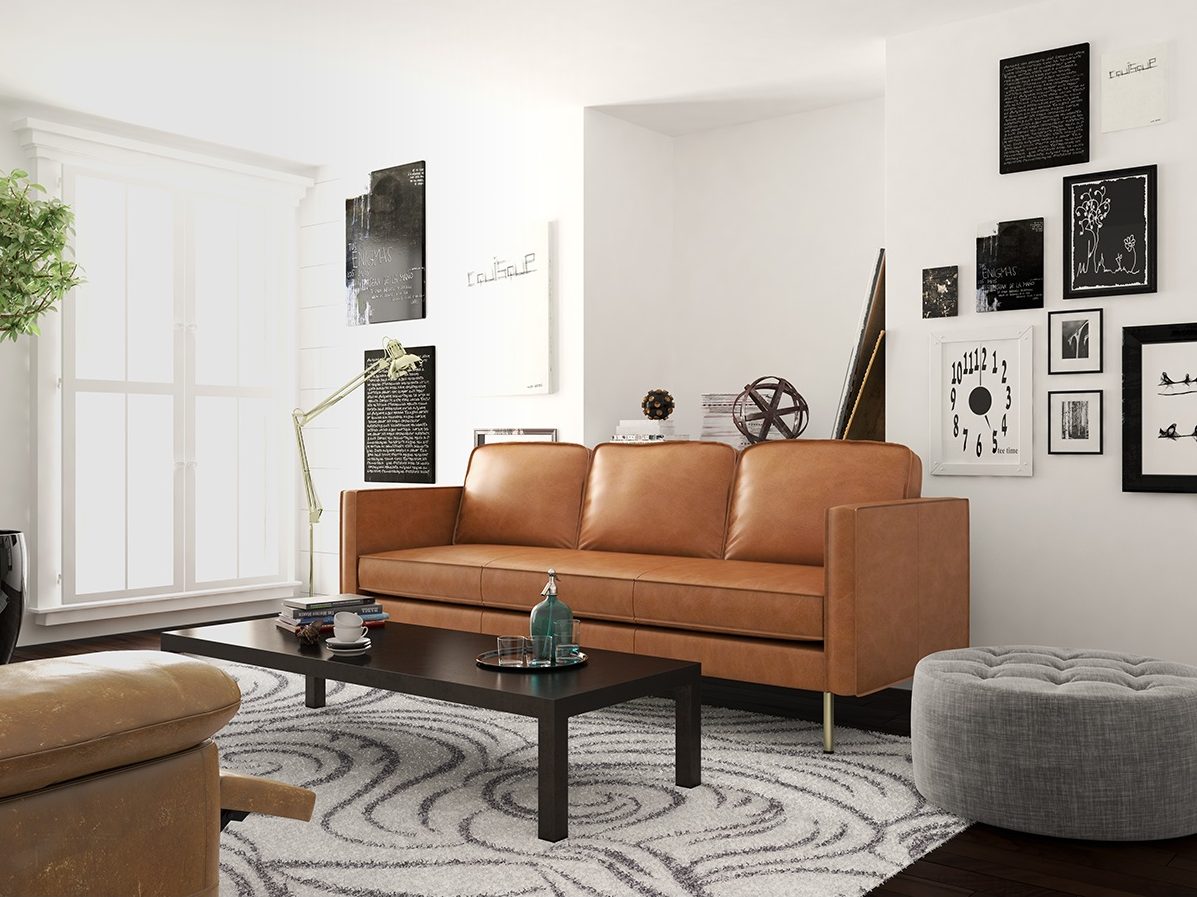 Go through the company's "about me" page. You should read the details on the company, information about their customer service, their policies and a way to get in contact with them. If you don't feel better after reading that page, we advise finding a new online store to buy your furniture.
Samples
Don't be afraid to ask for color swatches and fabrics! Ask the company's customer service is they can provide you with physical swatches so that you can see exactly what you will be getting, and have a great way to match your other décor before your piece arrives. Don't rely solely on the pictures on the computer screen to help you. There are varying factors that can alter the way a picture looks online to what it looks like in person. Computer monitors can vary in color, brightness, and contrast which can make an item look different in person than it does online. If the particular swatch/fabric is unavailable try searching for your piece of furniture in that color and/or fabric through Pinterest, Google, Instagram or any other online platform since there is a possibility someone has posted it. You can even go as far as speaking with that person, if possible, and getting their opinion on the color and quality.
Pictured Above: Emma Sofa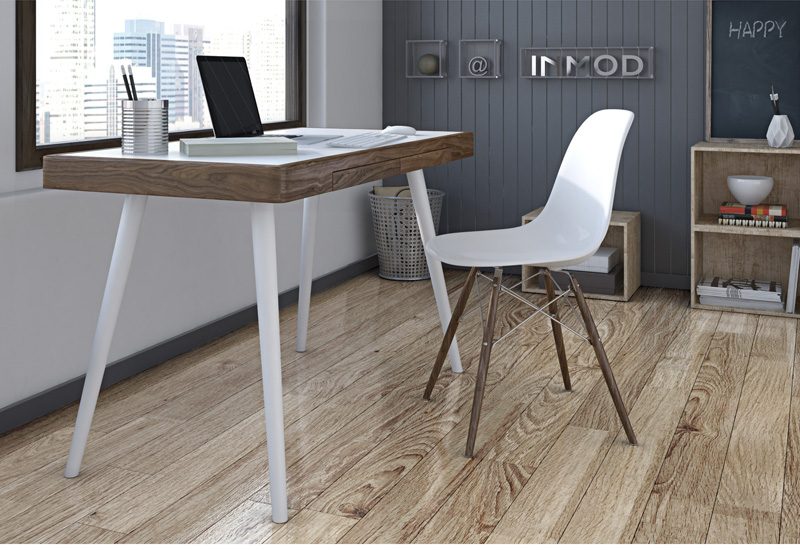 Measure
Don't skip steps when it comes to buying online. You can measure one of two ways. If you already know where you want to put your piece of furniture, measure out the space that it will take up. Make sure you measure the space twice to be sure. However, if you randomly find a piece of furniture you really want, write down the measurements of the furniture from the website and start measuring places in your home where you can place your soon-to-be-purchased piece. Buying a piece of furniture you utterly love is great, not having a place to put it, is not.
Model
Although spacing for sofas and coffee/side tables are very important, so is sizing. By doing one of two things, you can ensure that you get the most out of your space. Measure the width and height with a tape measure or create a loose model of what you want with boxes or other items at your home that match the width and height. Doing this will help you avoid buying a counter stool with a bar height counter.
Reviews
Don't trust what a company tells you, trust what their buyers tell you. You get a better assessment of your purchase through the words of the company's past customers. Pay attention to an item's average review and then read the highest reviews and comments as well as the lowest reviews and comments.
Returns
Don't purchase any furniture from a site that does not give some type of return policy. Any company without a brick-or-mortar location should offer some type of clear return policy. If they don't, our best advice is to search elsewhere for your furniture. And to get the best take on a company's returns is to read other customer experiences with returning items. If a lot of customers are complaining about their returning process, you can imagine what it would be like to return something you don't like.
Pictured Above: Sean Dix Westbrook Desk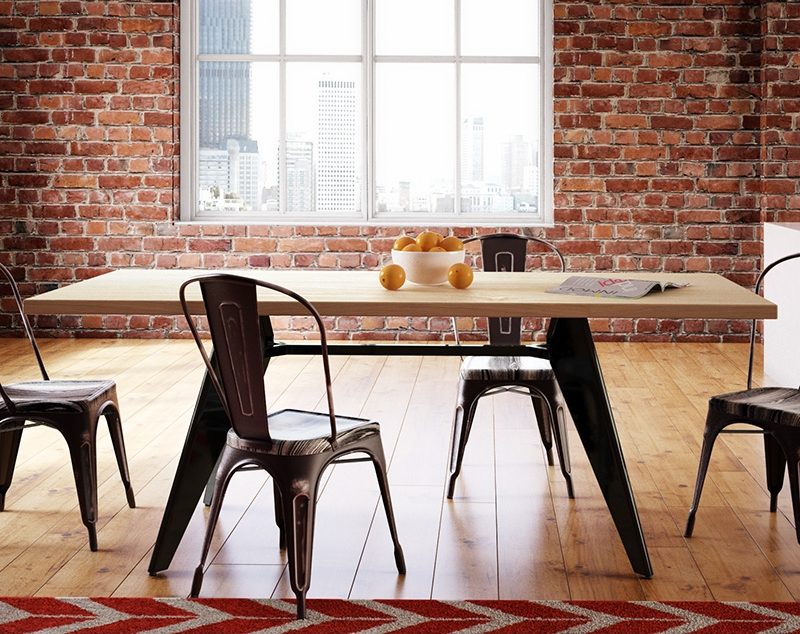 Product Description & Features
It seems like this is a no-brainer, but in case it isn't. The most important tip we can give you is to read the product description. An online company should have a clear explanation of what the product is and/or how it works. It should include detailed descriptions of what you're going to get, including materials used, design inspiration, shape, upholstery/finish/color, important features and quality level. This will be the first indication of whether you are going to purchase it or not because you can see if what you're looking for is called out in the details of the item you like.
Customer Service
Don't be afraid to contact customer service before making any purchase! That is what they are there for! You're spending anywhere from a few hundred to a few thousand dollars on furniture, the least you can do is have all your questions answered. Many online sites have a chat box that almost immediately connects you to someone from that company that can answer your questions. If they don't have an online chat box there should be a number or email that you can contact at least during normal business hours.
Secure Website
The easiest way to find out if you are shopping on a secure site is by looking at their URL. If the "https" does not have the "s" than that site is not secure. You should also see the word "secure" next to the URL. Pay extra attention to the security messages when it is time to check out. Never put your credit card information into a site that doesn't re-notify that their checkout page is secure.
Judgment
Trust your better judgment. If it seems too good to be true, it is. If you don't have a good feeling, go with your gut. You are the buyer, you have to look at your purchase daily and look at the dent in your bank account. Don't feel pressured to buy something you aren't 110% sure about especially at a website you don't 150% trust.
Pictured Above: Bastille Cafe Rectangular Dining Table with Wood Top