Ready or not, the holiday season is among us!  We know finding the perfect gift for friends and family can sometimes be tough, but to make it a little easier we've put together a guide of great gifts for just about everyone on your list.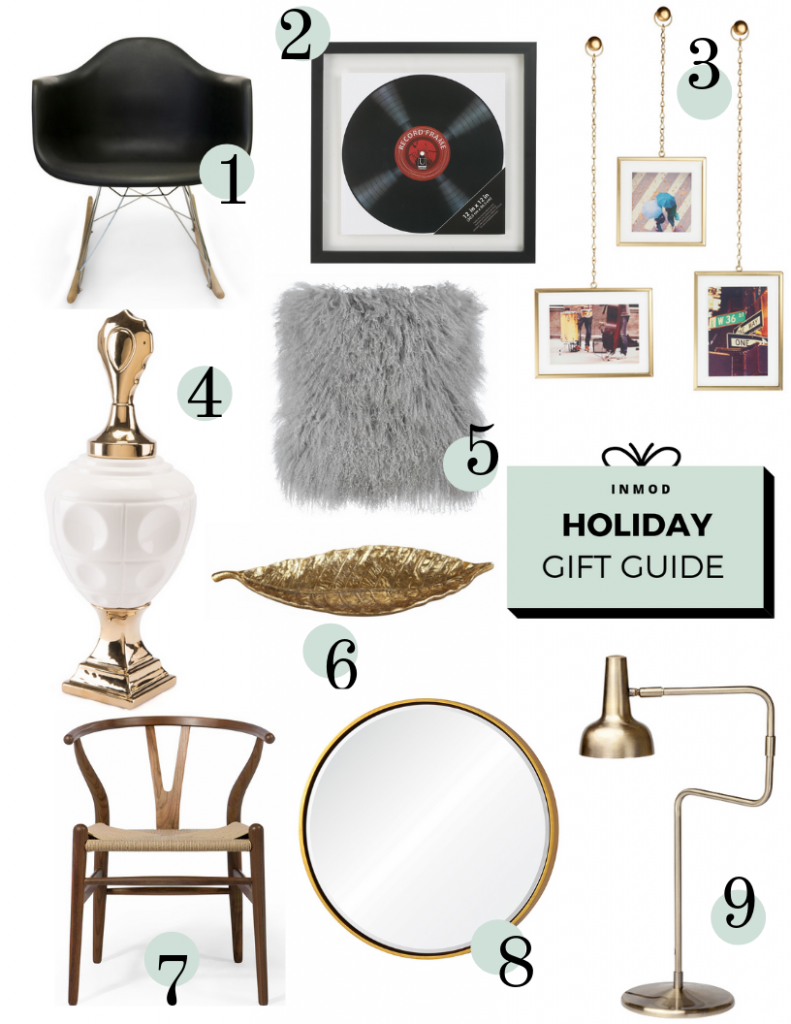 Not just for new moms or the elderly, these rocking chairs can provide just about anyone the best rest and relaxation experience.
Do you have a favorite record, or a vintage album you adore? Keep it safe with this stylish resin frame. Display and protect your favorite record, while complimenting your modern space.
Not just any old picture frame, these hanging frames create an exciting and super chic gallery on any wall in your home. Perfect for showing off loved ones, inspirational quotes and your most memorable moments.
Inspired by Japanese art, the Geisha Jar, crafted in luminous gold and white, automatically becomes the focal point on any surface. Did we mention it comes with a smaller jar for a more dynamic setting?
Kick back, relax and snuggle up with a fun, fuzzy pillow. Soft and fashionable, this cozy Tibetan sheep fur throw pillow completes the ambiance of your living room.
We love a great accent piece! Perfect for your side table, or nightstand this unique palm leaf tray adds a touch of luxury in any space. It's a catch-all tray of gilded goodness!
A natural and airy seat for the minimalist, the Hans Wegner CH24 Wishbone Chair provides optimal comfort and support. Coming in a number of stylish and bold colors, the wishbone-style chair can be customized to match your existing décor.
Understated old-school glamour abounds in the simple circular style of Cooper Classics' Wren Mirror. Offers a historical, Hollywood vibe, that is surprisingly versatile in various modern venues.
Splurge alert! We're loving the metallic gleam of this table lamp; the lustrous brass finish brings a subtle steampunk style to your work space.